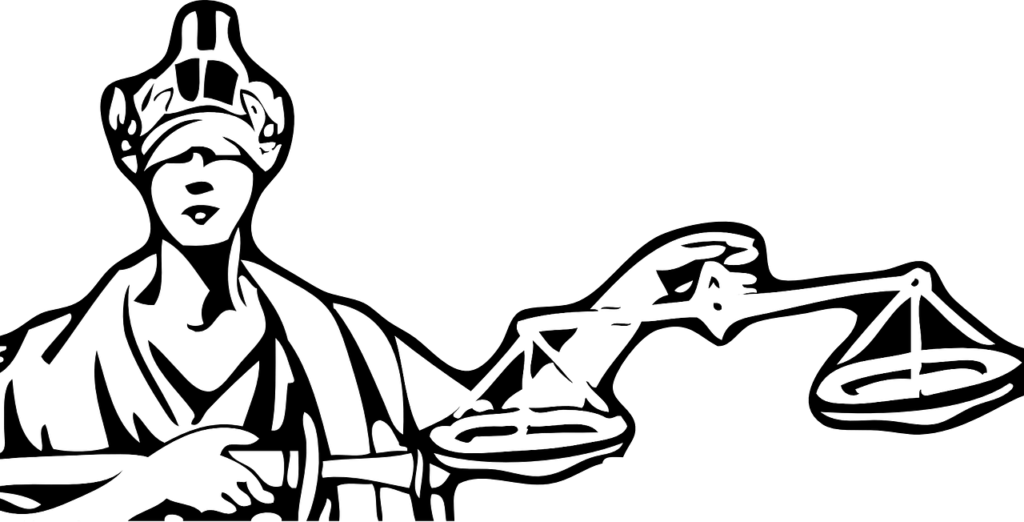 Process Service
Quality process servers serving legal documents with care and accuracy. We deliver all types of legal papers like subpoenas, summons, and complaints. Additionally, body cameras are used on all serves.
Witness Locating
Locating qualified experts for your court case to support evidence. We delve through resources to find professionals fully versed in the matters of your case.
Court Filing
Our legal experts can file your case's documents for the county clerk to review. We are accurate so your paperwork is accepted and fast so that your deadline is met.
Criminal & Civil Background Checks
Background checks to uncover any unknown, relevant information for potential employees or suspicious individuals. Our background checks are fair and legal to provide a full review of an individual.
Courthouse Research
Finding relevant court information, previous rulings, and public records for support evidence in your case. We save your time and effort by finding and compiling this information for you – without you needing to step into the courthouse!
Legal Courier Service
Pickup and delivery service for legal materials. Our professionals are familiar with caring for sensitive legal documents and can reliably handle materials. We can deliver when and where you need.
As the premiere Louisiana legal support service agency, Lafayette Process Servers work diligently to provide you with the results you need. Our local process servers and the entire team are dedicated to customer service and quick response times. Combining speed and accuracy, Lafayette Process Servers provides results.
Since 2011, our legal experts have been committed to making the legal support field easy for our clients. We understand Louisiana rules and regulations so that you don't have to! Let us handle your paperwork so you can focus on more important matters.
Lafayette Process Servers work with law firms, businesses, and private individuals. Our broad range of experience allows us to provide every level of service to match your needs and knowledge level.
Local Louisiana Process Service
We treat each case as a priority by taking the utmost care and attention in every detail. We are proud of the work we provide and strive to never let our standards slip below excellent. As such, our Metairie process servers are vetted and trained to uphold these standards.
Our standards are simple: personal service and clear communication. We keep our clients in the loop and provide updates. Never worry about a missed served or lost affidavits again! Our legal professionals are qualified to handle your case.
Process Service & Body Cameras
All our process servers wear body cameras while serving process. Body cameras provide an extra layer of safety for our staff in addition to a guarantee for our clients. Our body camera footage provides video footage documentation of serves to prove that service was effectuated. Our time-stamped videos provide an extra level of validation if someone contests service in court or if you want preliminary evidence of our service.
Hire Lafayette Process Servers for a better process serving experience and proof of service through our monitored body cameras.
Reliable Courthouse Services
Lafayette Process Servers do more than just serving process – we offer a variety of legal support services. Next time you are looking for background checks, courthouse research, or other services, get in touch with us. We will establish a plan that suits your legal needs, all in one place and in one report. With our varied team, you will not have to stretch your resources or contact multiple companies. Give us a call to see how our services can extend beyond process service.
LOUISIANA'S ONE STOP SHOP FOR LEGAL SUPPORT SERVICES
Regularly serving the below Louisiana Registered Agents: Special pricing in the upload now forms.
Corporation Service Company in Baton Rouge, Louisiana
CT Corporation System in Baton Rouge, Louisiana
Louisiana Attorney General in Baton Rouge, Louisiana
Louisiana Department of Public Safety & Corrections Baton Rouge,  Louisiana
Louisiana Secretary of State in Baton Rouge, Louisiana
National Registered Agents, Inc. in Baton Rouge, Louisiana
Louisiana Registered Agent LLC in Lafayette, Louisiana
Testimonials
"Great service, have used Scott several times for service from out of state. Does a great job!"
– Tamara Zacchea
"I am 100% Satisfied with Mr. Frank's work. I live in Houston, TX and had to file a petition against my Ex-fiance who now lives in the Lafayette area. I contacted Mr. Frank the day the petition was filed and he immediately got to work. My ex was aware she was getting served and made the process very difficult. She was ducking and dodging Mr. Franks attempts to serve her and I feared that this may be more difficult than I first thought.
On his last attempt to serve her, Mr. Frank contacted me to discuss my options and to strategize his next move. Fortunately for me, he called me from the parking lot of her work where she was hiding out and while we were on the phone he spotted her and served her right then and there. I was just floored with my luck! Mr. Frank's dedication to his job and his customer service is why he is getting 5 stars.
If you are ever in need of a process service DO NOT HESITATE to call Mr. Frank. He is the best and gets the job done!"
– Jesus Hernandez
"It was 1:40 pm, and we had to have time-sensitive documents filed at the Orleans Parish Clerk's office by 5:00. We contacted Scott, and he showed up at our Lafayette office at 1:55 to pick everything up. We quickly verbalized the instructions and he was off… We were so nervous he wouldn't make it…but alas, he did!! He got the job done correctly and on time. His number has been saved in our contacts, and will absolutely call him again in the future! Thanks again, Scott!!!"
– Rae G
Arsineh Hebert
2022-10-14
Excellent and speedy service even in the most difficult situations. Highly recommend!
I have always had a great experience working with Lafayette Process Servers. Mr. Scott Frank is always responsive, kind and goes above and beyond to make sure he gets the job done. He always shows complete professionalism. He does a wonderful job and I highly recommend him!!!
Scott does great work!!!
Excellent service, prompt and efficient and great follow-up. Scott Frank handled my service same day. Payment was quick and easy. Will definitely use this company for future service needs.
Jessica Warren
2022-04-25
Patti Hightower
2022-04-18
Service Area
St. John the Baptist Parish
Edgard
Garyville
LaPlace
Pleasure Bend
Reserve
Wallace
Mount Airy
Welcome
Dutch Bayou
Cornland
Lions
Jefferson Parish
Gretna
Harahan
Kenner
Westwego
Grand Isle
Jean Lafitte
Avondale
Barataria
Bridge City
Elmwood
Estelle
Harvey
Jefferson
Lafitte
Marrero
Metairie
River Ridge
Terrytown
Timberlane
Waggaman
Woodmere
St. Charles Parish
Ama
Bayou Gauche
Boutte
Des Allemands
Destrehan
Hahnville
Killona
Luling
Montz
New Sarpy
Norco
Paradis
St. Rose
New Orleans
Algiers
Aurora Gardens
Barrington Park
Camp Leroy Johnson
Carrollton
Chef Menteur
Cutoff
East Gentilly
Faubourg Marigny
Ferncrest
Flamingo Recreationa
Forest Isle
Garden District
Gentilly
Gentilly Terrace
Gentilly Woods
Greens Ditch
Greenville
Huntington Park
Idlewood
Kingswood
Lafayette
Lake Carmel
Lake Catherine
Lake Forest
Lake Oaks
Lake Terrace
Lakeshore East
Lakeshore West
Lakeview
Lakewood Country Club
Little Woods
Lower Garden District
Michoud
Milneburg
Parc D'Orleans
Pike Fort
Pine Village
Visa / Mastercard
American Express
Discover
Check
Cash
Western Union
PayPal